Welcome to The Gamer's Alliance Wiki
The wiki about
The Gamer's Alliance
that
anyone can edit
1,715 articles since January 31, 2009.
This is still very much a work in progress! All past and present members, feel free to contribute!
Spoilers are to be expected. You have been warned.
To join tGA and see what all the fuss is about, check out the tGA Forums!
Also check out our shiny
TVTropes page
!
What's new on The Gamer's Alliance Wiki
March 15, 2015

Added a bunch of new pages, categories, templates and profile pictures as well as reorganized categories.
January 13, 2014

Character wiki pages have been updated with improved templates, and several additional categories have been added as well.
August 4, 2013

The colours have been changed in Monobook and Wikia skins, and a bunch of new templates have been added.
March 15, 2013

New templates and articles have been added.
February 3, 2013

A bunch of new categories have been added and several articles have been expanded.
October 27, 2011

A bunch of articles have been added to the wiki.
April 19, 2010

A bunch of articles have been added to the wiki.
March 18, 2009

The main page has been revised.
March 17, 2009

A bunch of articles have been added to the wiki.
Helping out
To write a new article, just enter the article title in the box below.
Not sure where to start?
Adding content
Talk and more...
Check out the community portal to see what the community is working on, to give feedback or just to say hi.
Featured article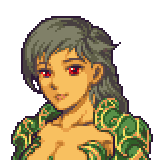 "Only blood matters. We'll do what's right for our clans and our future."
—Jahi, to Dantalion
Jahi Gallu is a demoness living with her children in the crumbling tower in the Threshold district in Alent. She is one of the founders of the Magicracy of Alent and an old acquaintance of Dantalion, Omaroch d'Zarnagon and Vaetris L'andariel. She is the mother of the Seven Sisters and leader of the Threshold demons. As of the events of the Threshold Riot, she has become the Dreadlady of the Eastern Horde. (Read more...)
Featured media

The flag of the Magicracy of Alent.